To get started jamming you'll want to download a client app.
Install the Client Software
To get started you will need to install an audio client
app on your computer. There are several choices.
---
Jamtaba
JamTaba - available on Windows, Mac Osx and Linux. It works as
both an application (standalone), a VST (windows) or an AU (Mac Osx)
plugin.
Jamtaba Site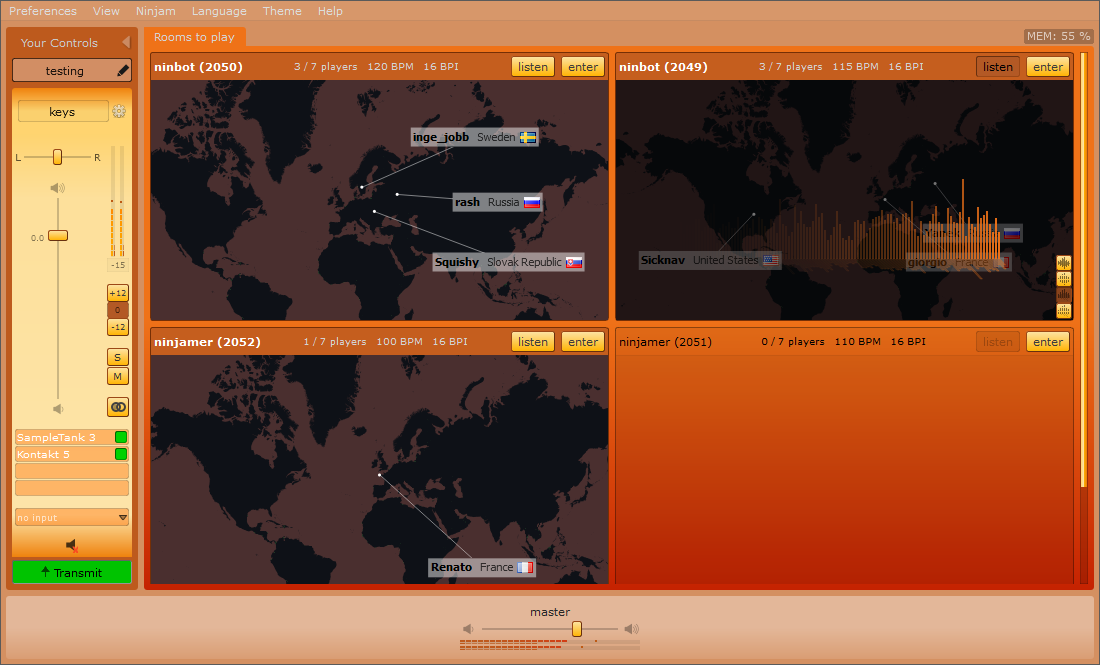 Zenjam
Zenjam is a free standalone application which is easy to install and use.
It runs on Windows, OSX and Linux.
Zenjam Page
Reaper
Reaper - you can connect to NInbot Servers from the the ReNinjam plugin. Reaper also allows for other VSTs to be used with it. Reaper support OSX/Windows.
Reaper Site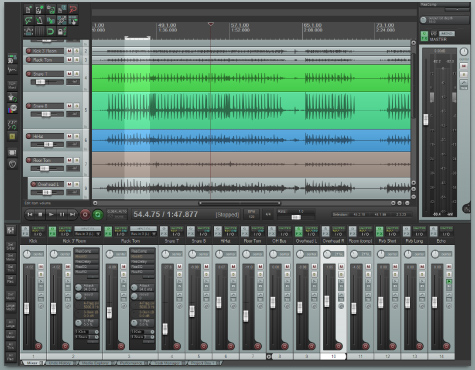 ---
About Hardware and Settings...
Always use headphones and avoid feedback.
On windows make sure you have ASIO drivers enabled for lowest latency;o>
Remember local volume level doesnt affect your transmit volume. You may need to turn down a little
Try and play with the levels of others in the jam. If everyone is playing quietly try to match your DB levels
When first joining turn off Transmit for your local channel so you can get your levels correct and not interupt the current jam.
Have fun and remember to read chat